Rather than reaching for over-the-counter painkillers, there are many natural remedies that people can try to get rid of a headache.
There are different types of headaches with varying causes, such as:
Cluster headaches often manifest as intense pain behind the eye and are similar to migraine headaches.
Migraine headaches feel like intense throbbing in one part of the head. These can also be caused by stress or by strong stimuli in your environment, like bright lights and intense smells.
Sinus headaches often feel like pressure around your forehead, cheeks, and eyes. This is usually a sign that you have some nasal or sinus congestion, and may be a sign of a sinus infection.
Tension headaches often feel like a dull, aching head pain and tightness across your forehead. These are often caused by stress.
The following are some simple strategies you can try at home to help relieve headaches:
ACUPRESSURE
Acupressure is the act of applying firm pressure to certain parts of the body.
This is most helpful at the back of your neck or base of your skull, and helps relax tension in the muscles located in the neck that are often affected in tension headaches.
HOW TO: Find the space between the base of your thumb and index finger. This space is known as pressure point LI-4. Press down on this point. Slowly move your thumb in a circle as you apply pressure. You should be firm, but don't hurt yourself. Repeat on your other hand, and repeat this process for another five minutes.
APPLE CIDER VINEGAR
Apple cider vinegar can be used to fight off a headache and help restore the acid-alkaline balance in the body.
HOW TO USE: Mix half cup of apple cider vinegar with half cup of water and boil the mixture in a covered saucepan. Remove from heat, hold a towel over your head and slowly inhale the steam. This will provide instant relief from sinus headaches. Alternatively, add 2 teaspoons of apple cider vinegar to a glass of water, with honey and a splash of lemon juice. Drink it 2 or 3 times a day.
A strong-scented herb which is used for natural headache treatment, it has many analgesic benefits. The oil works as a muscle relaxant and helps get rid of headaches caused by tension and tight muscles.
HOW TO USE: You can put 3 or 4 fresh basil leaves in a cup of boiling water and let it simmer. Add a little honey and sip the tea slowly. You can also chew some fresh basil leaves, or inhale the steam after boiling basil in a pot of water.
CINNAMON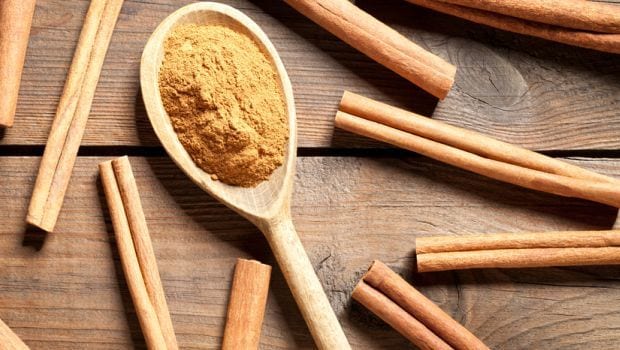 Cinnamon is a miracle spice that is known as one of the effective headache remedies.
HOW TO USE: Grind some cinnamon sticks into a powder, and add some water to make a thick paste. Apply it on your forehead and temples and lie down for 30 minutes. Then wash it off with lukewarm water.​
CLOVES
Cloves can be used to ease a throbbing headache due to its cooling and pain-relieving properties. Crush a few cloves and put them in a sachet or a clean handkerchief. Inhale the smell of the crushed cloves whenever you have a headache until you get some relief from the pain. You can also put 2 drops of clove essential oil in a tablespoon of carrier oil and gently massage your forehead and temples with it.
COMPRESS
Applying an ice pack to the back of your neck can give relief from a migraine, since the cold from the ice helps reduce inflammation that contributes to headaches. Plus, it has a numbing effect on the pain.
Soaking your feet in hot water also helps get rid of a headache. For a severe headache, add a bit of mustard powder to the water. You can also place a washcloth dipped in ice-cold or hot water over your head for 5 minutes. Repeat the process several times.
Cold temperatures have a numbing effect, which can dull the pain. They can also constrict the blood vessels, which may help relieve migraines. You can make your own cold compress by placing a damp towel in the freezer for about 10 minutes. An ice pack would also work.
Heat is better suited for tension headaches, which often manifest as dull, aching head pain and a feeling of tightness across your forehead. Tension headaches are typically caused by stress and relaxing stiff neck and shoulder muscles can help relieve this type of headache. For example, heat packs or a hot towel can be draped over the neck and shoulder muscles to help relax the muscles.
GINGER
Ginger is a home remedy for instant relief. It helps reduce inflammation of the blood vessels in the head, hence easing the pain. And since it stimulates digestion, it also helps quell the nausea which occurs during migraines.
HOW TO USE: Steep ginger root for tea, or mix equal parts of ginger juice and lemon juice and drink. You can consume this once or twice a day. You can also apply a paste of ginger powder and 2 tablespoons water on your forehead for a few minutes to provide quicker relief.
INHALATION
Peppermint Essential Oil: With its refreshing scent, peppermint helps open up clogged blood vessels which causes headaches. It contains menthol which helps regulate blood flow in the body.
HOW TO USE: Inhale the aroma in a cool, dark room. You can also mix 3 drops of peppermint essential oil in one tablespoon of almond oil, and massage the temples or the back of your neck with it. Alternatively, you can crush peppermint leaves on your forehead. Make an herbal tea by adding 1 teaspoon of dried peppermint to a cup of boiling water. Cover and let it steep for 10 minutes. Strain and add some honey to sweeten it. Sip the tea slowly.
Lavender Essential Oil: Not only does lavender have a beautiful fragrance – it's also a great remedy for alleviating headaches. Simply smelling the soothing scent of lavender essential oil helps.
HOW TO USE: Just put a few drops on a tissue and inhale it. You can also add 2 drops of lavender oil to two cups of boiling water and inhale the steam. Another option is to mix two or three drops in one tablespoon of carrier oil and massage your forehead with it.
Note: Do not take lavender oil orally.
MASSAGE THERAPY
With tension-type headaches, some people also experience increased muscle tension, so releasing the trigger points could help. Massage therapy is a great way to reduce stress, and may assist in relieving headaches. Pressing on the temple areas or over the ears can also help relieve bands of tight muscles.
QUIET, DARK ROOM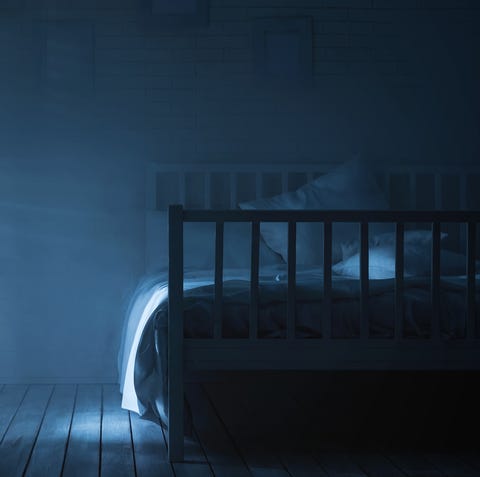 One of the core symptoms of migraines is photosensitivity. Light and noise can be directly impairing. Distancing yourself from whatever's exacerbating your pain can help you get back to 100% faster. If you can't get away, try closing your eyes and relaxing for a moment.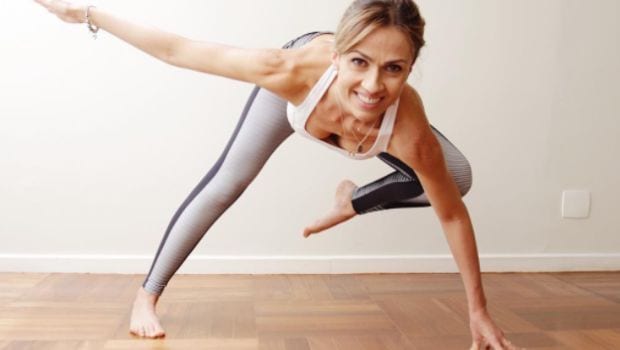 A few simple exercises to stretch your head and neck can help reduce the intensity of the headache. Move your chin upwards and downwards, left and right, and bend your neck sideways towards each shoulder. You can also try to slowly rotate the neck in clockwise and anticlockwise directions to help the shoulder and neck muscles relax. So when a headache looms, you know what to do.
THYME
HOW TO USE: To relieve headache pain, dab a drop or two of thyme essential oil on each temple and on your forehead. Rub gently into the skin, then sit quietly for several minutes to let this home remedy work.
FINAL NOTE:
It is essential that you avoid headache-inducing substances like MSG (monosodium glutamate), excessive caffeine, alcohol, phenylethylamine found in chocolate and cheese, tyramine found in nuts and fermented meats and soy, and aspartame present in many artificially sweetened foods. If you start getting a headache, steer clear of all devices including your phone, laptop and TV. Eat healthy, and at regular intervals since a drop in blood sugar can set the stage for headaches. At least thrice a week, if not more, spend 30 minutes exercising. And always, stay hydrated.
Contact us
Bedfordview, Johannesburg